Temporary floor protection SUPROfilm® SPF
Protective film SUPROfilm® SPF is a rigid polyethylene film developed to protect solid floors, tiles, parquet and similar surfaces, during reconstructions, painting, moving, etc.
SUPROfilm® SPF is clear or blue in color, covered on one side with a layer of acrylic glue, which allows immediate adhesion to the floor surface. The foil lasts for up to 30 days glued and leaves no traces of glue after removal. Its simple application simplifies your work and saves cleaning time after work.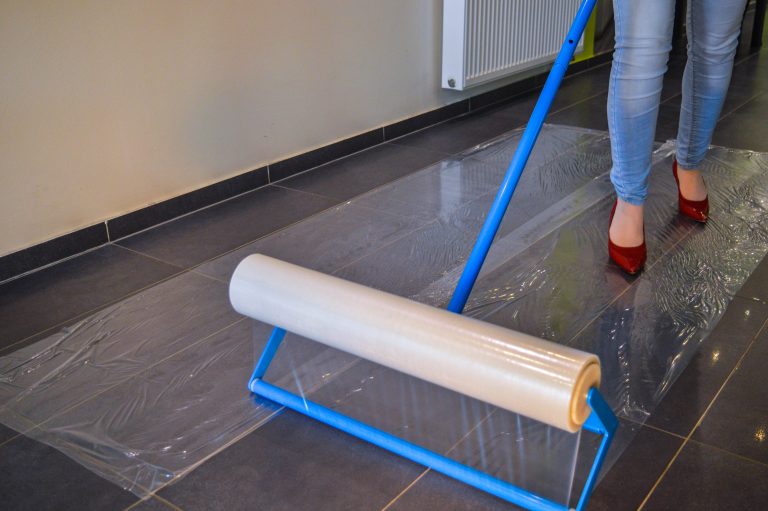 Basic use of SUPROfilm® SPF
SUPROfilm® SPF is easily applied to the protected surface either by hand or with an application tool. Thanks to the adhesive side, the foil adheres to the floor and stays glued for up to 30 days. After gluing, you can immediately fully load.
Suitable for the following surfaces and materials:
Smooth and slightly rough surfaces

Tiled and stone floors

Self-leveling floor

Linoleum

Laminate floors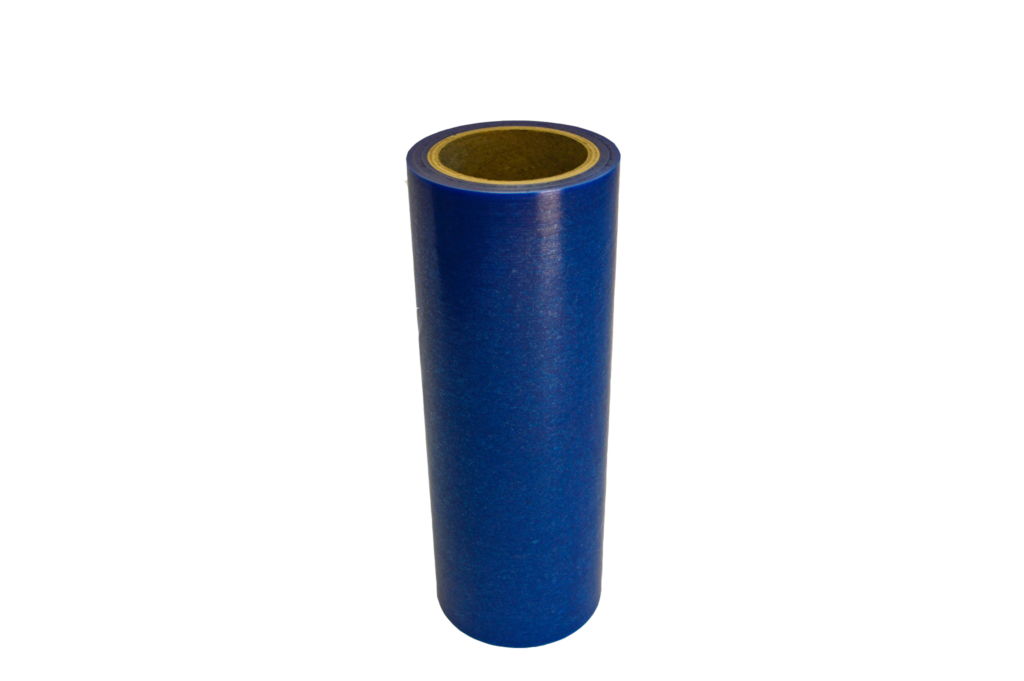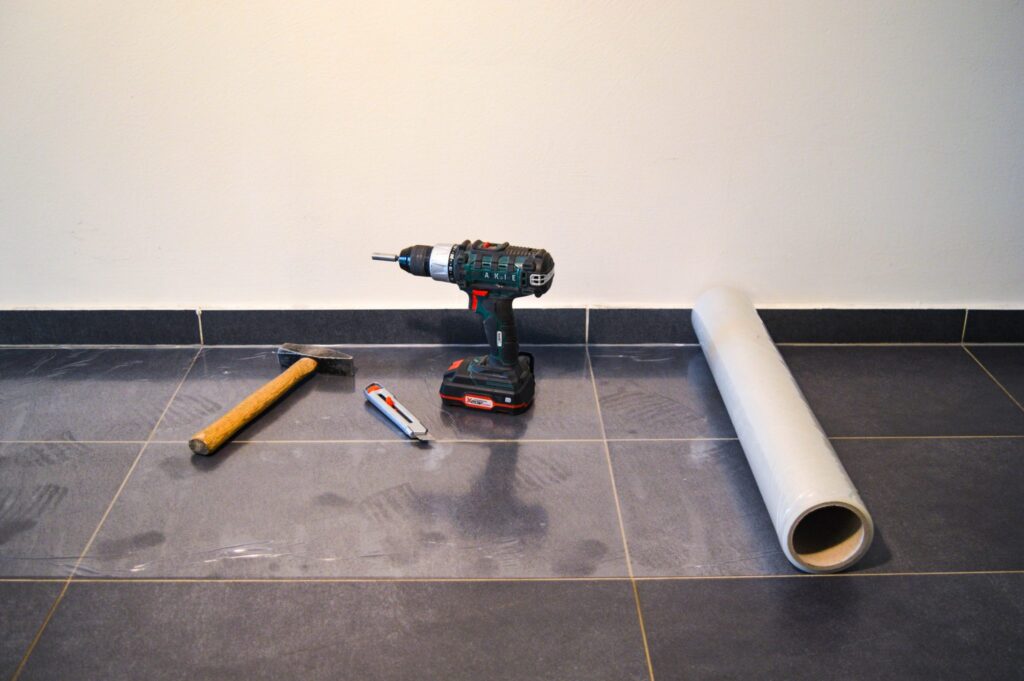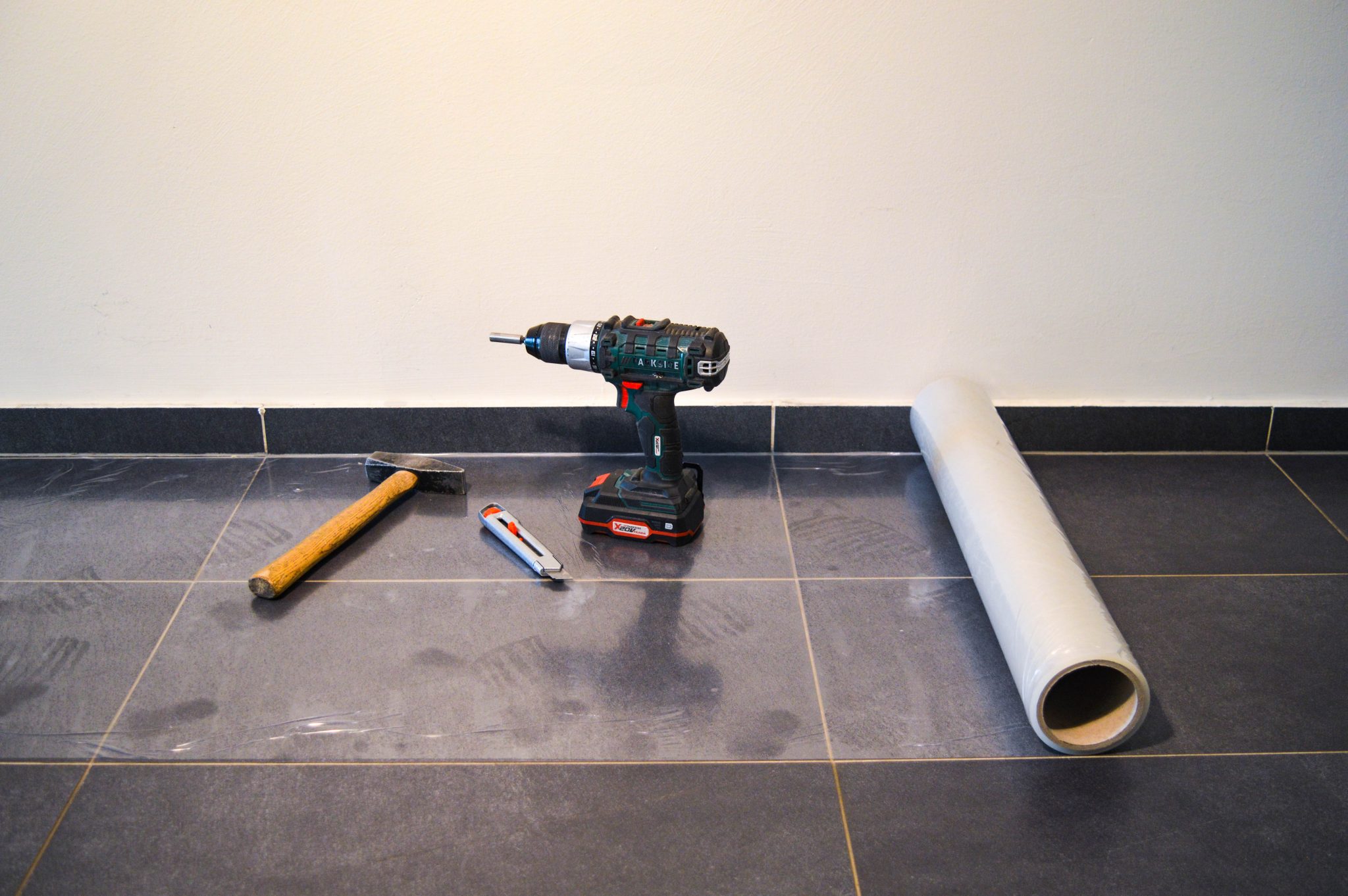 Protective film SUPROfilm® SPF it remains permanently adhered to the entire surface of the floor compared to conventional thin protective films made of HDPE (microthin). Therefore, it does not come off, gather, damage, and thus the need for repair.
You will never have to worry that your protective film will tear during painting, construction, moving or other installation work, or will constantly shrink or be plucked and rustled.
Its strength guarantees you much greater protection. It is not necessary to stick it around the perimeter with adhesive tape. Not only simple installation, but also its removal will save you a lot of time. Its use is very advantageous for construction companies, painters, cleaning companies, movers, etc.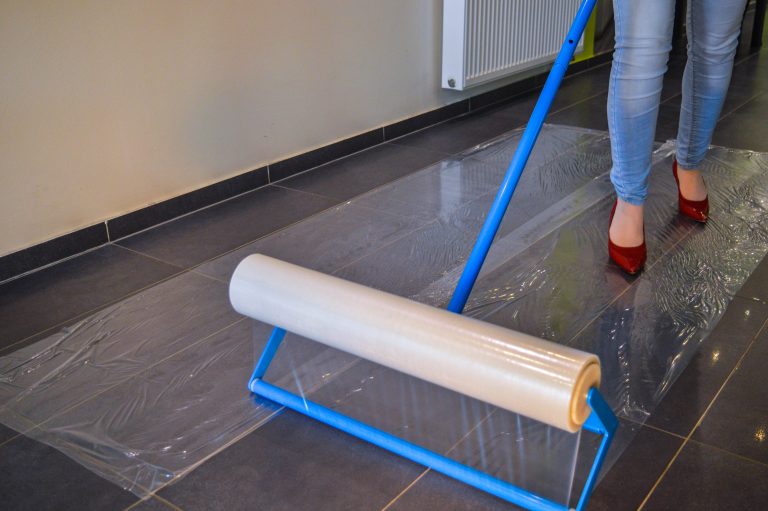 | Product Name | Thickness (mm) | Protection | Description |
| --- | --- | --- | --- |
| | | | For light, short-term loads |
| | | | For most operations and works |
| | | | |
Basic size range - roll length 100m
Width: 500mm; 600mm; 750mm; 1000mm
Color: clear, blue transparent
Other dimensions are possible on request
Please contact us for more information